Below is a sample of opportunities secured for clients. I started 2017 by seeing two different projects go viral within three months of each other. I'm also experimenting with Facebook Live. See what I'm doing with clients and the streaming tool here.
Media Relations
13 Splurges Interior Designers Admit to Making on Their Own Homes, House Beautiful

Chicago Proud: Tennis Court Offers Lessons to South Side Youth, ABC7 Chicago
We Had Psychics Predict Which Celebrities Will Transform Their Hair in 2017, BravoTV.com
I Ate a Chicago Restaurant's Five-Course Dinner Inspired by Salvador Dalí Paintings, Vice
How I Get It Done: Malika Ameen, Top Chef: Just Desserts Contestant, Cookbook Author, and Pastry Chef, The Cut
20 percent tax on Mexican goods? Consumers likely would pay more, Chicago Sun-Times
This Harry Potter Yoga Is the Magic You Need in Your Life, Cosmopolitan
Eat This: Venison is meltingly tender at Ruxbin, Chicago Tribune
The 31 Dreamiest Dresses (and a Jumpsuit) We Saw at Bridal Week, Yahoo
Buckle up, October Tarotscopes are Here & They're Laying Down the Law, Refinery29
20 Of The Most Jaw-Dropping Dresses From Bridal Fashion Week, Nylon
How You Decorate According To Your Sign, Lonny 
Here's why it took so long to get another Portillo's in the city
Angie Banicki Reads the Windy City Live Audience, ABC Chicago's Windy City Live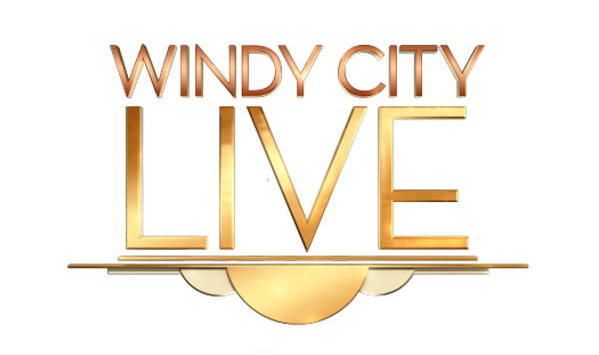 Agua fresca, refreshing and easy to make at home, takes off in Chicago, Chicago Tribune
What Wedding Dress You Should Wear Based on Your Sign, Cosmopolitan
Seize the season: 5 dishes that show off the beauty of late-summer tomatoes, Chicago Tribune
Wedding wear you may actually wear AGAIN, WGN-TV
15 Rules Fit Women Always Follow, Brit + Co.
Delicious ways to eat your home garden, FOX32 Chicago
Your August Career Tarotscope Is Here, Refinery29
How Pokémon Go Shots Are Driving Restaurant Sales, Forbes
Get That Life: How I Became a Professional Tarot Card Reader, Cosmopolitan
Women We Love of Instagram: Nicole Suarez, Esquire

With Help From Kickstarter, Chicago Gets a Museum That Relishes the Hot Dog, New York Times
Mug Meals in Minutes, ABC7's Windy City Live
Flowers for Dreams draws millennials with hip take on bouquets, Chicago Tribune
5 Things To Know About Portillo's 2nd Chicago Location, Opening Today, Eater Chicago and National
The 25 coolest new businesses in Chicago, Business Insider
How Future Founders gives low-income kids a taste of entrepreneurship, Chicago Tribune
Flowers for Dreams give Cook County Jail inmates a chance to give back, WGN-TV
Sarah Seven Bridal Spring 2016, Women's Wear Daily
3 mint milkshakes for March, including a twist on the Portillo's cake shake, Chicago Tribune
Pop-Up Social Media, Entrepreneur
How to Seduce a Man, According to His Astrological Sign, Latina
Could You Follow Tom Brady and Gisele's Diet?, FOX32 Chicago
Chicago's Foodseum Has Found a Temporary Home, Travel + Leisure, repurposed from Food & Wine
Back to The Future With Angie Banicki, Glossed and Found
Thought Leadership (Bylined Articles and Op-Eds)
How To Show Investors Your Startup Is Worth Sinking Money Into, Entrepreneur
Opinion: Why my Chicago company helps refugees, Chicago Sun-Times
Chicago's 5 Best Meal Delivery Services, PureWow 
Opinion: Working parents can no longer afford child care, Chicago Sun-Tmes
Influencer Outreach and Social Media
Katharine McPhee in Sarah Seven
Mindy Kaling and Ike Barinholtz with Portillo's